News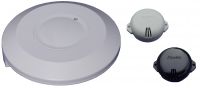 DIGIcontrol-BLS, AIpoint-BTH/BWS
A universal unit to collect precise temperature and humidity values and detect water leaks without the need of extensive cabling. Where ever you need precise environment data's, just place the battery powered sensor module anywhere in a distance of up to 50m around the gateway. The AIpoint modules have an easy to change 3-years lasting battery. Four different battery powered AIpoint with an internal or external air or soil temperature & humidity sensors are currently available.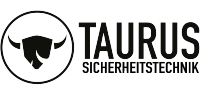 Taurus Sicherheitstechnik GmbH
We warmly welcome our new Partner Taurus GmbH in Austria. Their experienced team will support and offer all our smart building and security system products.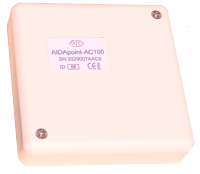 AIDApoint™-AC100(/FID)
AIDApoint-AC100, the first member of the 3rd generation of the famous ATS security & building automation controllers, is the easiest way of single room access & building control; The 10W POE Ethernet interface supplies controller, low power locks and up to 6 bus devices to avoid the need of an extra 230VAC power cable. The advanced /FID version supports in addition to all existing functions also face ID verification over a separate face-ID camera or door terminal. A 10 times faster CPU with 512MB SDRAM supports 30.000 card access control in a very small 114 x 114 x 26 mm on wall housing.
40-Years ATS
Due to COVID-19 postponed to Mai-2021
We invite all our customers and partners to celibrate our 40 year company anniversary with us.
The festivities start at 10AM. Drink and food is provided.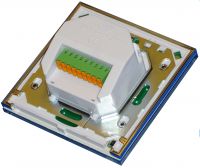 DIGIcontrol-TNx
The new glass light switch meets the highest demands in term of design and ease of use. Besides the touch light switch function with one, two or four keys , it includes also a temperature & humidity sensor and all versions incorporate a "swipe function" for up/down and left/right command to steer shades, curtains and light scenes. A new mounting method allows easy installation and a chromed secure ring closes the gap between glass and wall.
Light & Building 2020 /Canceled due COViD-19
Meet us again from 8.3 -13.3.2020 at L&B Hall 9.0 A80 in Frankfurt am Main.
Let us surprise you with many new and innovative ATS-Products. Looking forward to meet you in Frankfurt.
ISO 50001:2011 & ISO 9001:2015
We are glad to announce the successful certification of the ATS Energy Management System. With the finalisation of the AI-Energy Management System we was able to reduce the total energy consumption with more than 12,3% to the previous year. Also the ATS quality management system has been successful verified by VDS-Germany.
DIGIcontrol-3000 V7.0
The new release of our building and security software includes beside an improved user interface lot of new functions, like extended reports and graphics, graphic based HW-diagnostic and an comprehensive facility management software.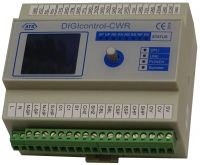 DIGIcontrol-CWR
Experience the new combined dual heat/cooling and electrical energy meter with integrated PID regulation. DIGIcontrol-CWR is an ideal unit to control all energy flows of a heat pump or heat distribution panel and also to realise weather compensated flow temperature control.
2018 European patent No. 3038065
European patent No. 3038065
Good news at the beginning of the New Year. We have been pleasantly surprised with the European patent for our intelligent video analytic Network switch.