News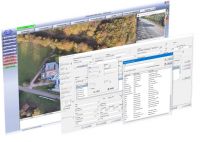 DIGIcontrol-3000 V7.0
DIGIcontrol-3000 V7.0 a major software release packed with incredible new features and innovations. In addition to many improvements, the new software version contains a large number of functional expansions for access control, alarm, lighting and HVAC control. In addition, it supports over 20 new hardware components and the new AIDApoint controllers and devices.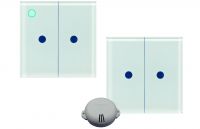 DIGIcontrol-TQ2/-TB2
DIGIcontrol-TQ2 our latest light switch member features an additional VOC air quality sensor with LED display for controlling ventilation systems or for prompting windows to be open.
The DIGIcontrol-TB2 integrates in addition to all -TN2 light switch functions, also a small BLE sensor gateway for max. five BLE-Sensors in up to 30m distance.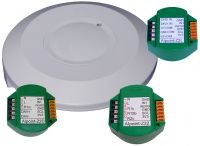 DIGIcontrol-ZBI / AIpoint-Z2x
A universal wireless ZigBee Gateway to connect lights with up 30 "mesh" enabled ZigBee moduls. Where ever you need to connect lamps without any bus cabling you place one of the ATS Zigbee moduls. Either with relay, DALI or PWM-LED control function. Two additional digital inputs and a Sensirion interface for temperature & homidity sensor could be used for additional needs. An integrated 230VAC power supply or LED power input makes installation very easy
ISO 50001:2018 & ISO 9001:2015
We are glad to announce the successful certification of the ATS Energy Management System. The AI-Energy Management System we were able to reduce the total energy consumption with another 6,5% to the previous year. The own PV consumption could be increased from 65 to 77%. Quality Austria also verified the ATS ISO 9001:2015 quality management system without any complaints.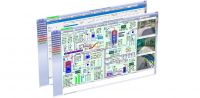 Karl Ritter von Ghega Innovation Prize 2020
Especially in these challenging times, we are pleased to announce the award of the Karl Ritter von Ghega Innovation Prize for our self-learning energy management system DIGIcontrol-EM. You can find out more about this in the WKNOE's YouTube link at https://youtube.com/watch?v=gqPQLmJFc64 and on our data sheet in the field of HVAC.
ats_inovationpreis-2020.pdf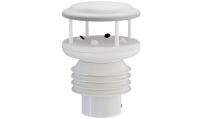 DIGIcontrol-WS11
The latest weather station generation features the latest sensor technology for high precision measurement of wind speed and direction, liquid precipitation, barometric pressure, temperature, relative humidity and brightness from four directions, GPS time sync. & sun position – all in one device. Due to the measuring principle for wind speed & direction with the ultrasonic sensors and the measurement of precipitation intensity via the back-reflected signal of a Doppler radar, the unit needs no moving parts. DIGIcontrol-WS11 is specially designed to provide comprehensive environmental information for ATS lighting and building control systems.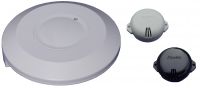 DIGIcontrol-BLS, AIpoint-BTH/BWS
A universal unit to collect precise temperature and humidity values and detect water leaks without the need of extensive cabling. Where ever you need precise environment data's, just place the battery powered sensor module anywhere in a distance of up to 50m around the gateway. The AIpoint modules have an easy to change 3-years lasting battery. Four different battery powered AIpoint with an internal or external air or soil temperature & humidity sensors are currently available.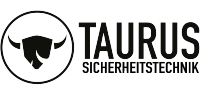 Taurus Sicherheitstechnik GmbH
We warmly welcome our new Partner Taurus GmbH in Austria. Their experienced team will support and offer all our smart building and security system products.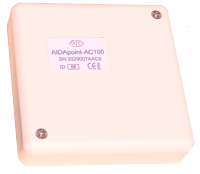 AIDApoint™-AC100(/FID)
AIDApoint-AC100, the first member of the 3rd generation of the famous ATS security & building automation controllers, is the easiest way of single room access & building control; The 10W POE Ethernet interface supplies controller, low power locks and up to 6 bus devices to avoid the need of an extra 230VAC power cable. The advanced /FID version supports in addition to all existing functions also face ID verification over a separate face-ID camera or door terminal. A 10 times faster CPU with 512MB SDRAM supports 30.000 card access control in a very small 114 x 114 x 26 mm on wall housing.
40-Years ATS
Due to COVID-19 postponed to Mai-2021
We invite all our customers and partners to celibrate our 40 year company anniversary with us.
The festivities start at 10AM. Drink and food is provided.